Largest US oil refinery partially closes after second fire
(Read article summary)
Royal Dutch Shell's Motiva oil refinery in Port Arthur, Texas will cut production for at least two weeks after the second fire at the facility in the span of a week.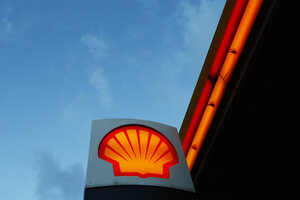 Luke MacGregor/Reuters/File
Ever since undergoing a $10 billion expansion, the Motiva oil refinery in Port Arthur, Texas, has experienced a long line of incidents, the latest being a fire which has forced it to reduce production output by a half, for at least two weeks.
Only one week ago the 600,000 barrel a day facility, owned by Royal Dutch Shell and Saudi Aramco, suffered from a different fire, which caught in the sulphur recovery unit, forcing a closure and reducing production. The sulphur unit will undergo repairs, and is expected to go back into operation in two or three weeks.
This second fire, which began on Saturday, broke out in a hydrocracker unit next to the refinery`s largest crude distillation unit (CDU), known as the VPS-5. (Related article: Oil Well, Oil Facilities and Pipelines, New Targets in a New War)
A source with knowledge of the incident told Reuters that the fire damaged communication lines and instrumentation needed to run the 75,000 bpd hydrocracker, but its production sections were unharmed. Whilst the hydrocracker unit is being repaired the 325,000 barrel a day VPS-5 will be on warm circulation (standby).
---