Is water becoming 'the new oil'?
Population, pollution, and climate put the squeeze on potable supplies – and private companies smell a profit. Others ask: Should water be a human right?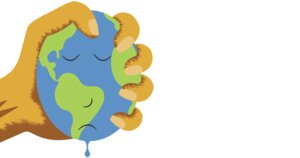 Scott Wallace
Public fountains are dry in Barcelona, Spain, a city so parched there's a €9,000 ($13,000) fine if you're caught watering your flowers. A tanker ship docked there this month carrying 5 million gallons of precious fresh water – and officials are scrambling to line up more such shipments to slake public thirst.
Barcelona is not alone. Cyprus will ferry water from Greece this summer. Australian cities are buying water from that nation's farmers and building desalination plants. Thirsty China plans to divert Himalayan water. And 18 million southern Californians are bracing for their first water-rationing in years.
Water, Dow Chemical Chairman Andrew Liveris told the World Economic Forum in February, "is the oil of this century." Developed nations have taken cheap, abundant fresh water largely for granted. Now global population growth, pollution, and climate change are shaping a new view of water as "blue gold."
Water's hot-commodity status has snared the attention of big equipment suppliers like General Electric as well as big private water companies that buy or manage municipal supplies – notably France-based Suez and Aqua America, the largest US-based private water company.
---