Joran van der Sloot says he signed murder confession in 'blind panic'
Joran van der Sloot wouldn't talk to a Peruvian judge assigned his case. Joran van der Sloot tells newspaper he signed confession out of 'blind panic.'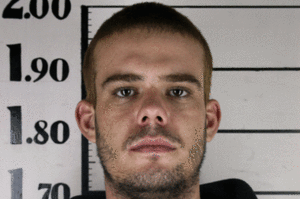 NEWSCOM
Joran van der Sloot refused to speak to the Peruvian judge handling his case Monday, while a Dutch newspaper reported that he has retracted his confession.
Superior Court Judge Carlos Morales visited the 22-year-old Dutchman at the maximum-security prison in eastern Lima where Van der Sloot has been held since being charged with first-degree murder in the May 30 killing of a young woman he met playing poker in Peru's capital.
But Van der Sloot would not talk, citing his lawyer's petition to declare his confession void in the death of 21-year-old Stephany Flores, the court said in a statement.
RELATED: Van der Sloot says he's receiving marriage offers
The lawyer, Maximo Altez, contends the confession isn't valid because the defense lawyer present whenVan der Sloot made it was state-appointed.
Van der Sloot, who is also the prime suspect in the 2005 disappearance in Aruba of U.S. teen Natalee Holloway, was quoted by the Dutch newspaper De Telegraaf on Monday as saying he signed a confession only because he was intimidated by police.
He said they promised him he would be transferred to the Netherlands if he confessed.
---
Follow Stories Like This
Get the Monitor stories you care about delivered to your inbox.