Titi monkeys: Man caught smuggling 18 monkeys in his clothes
Titi monkeys are only about six inches long. But trying to stash 18 of them about one's person is no mean feat, an alleged monkey smuggler discovered Monday in Mexico City's airport.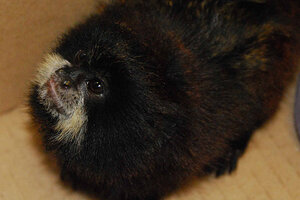 Public Safety Department/AP
---
Follow Stories Like This
Get the Monitor stories you care about delivered to your inbox.