No more parking tickets
Danish engineers have figured out a way to use Global Positioning Satellites (GPS) to digitally track how long cars have been parked in commercial lots.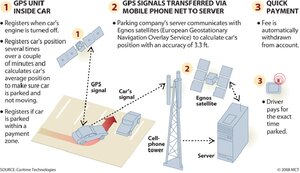 Click on the thumbnail to see the full image.
.
.
.
.
.
---
Follow Stories Like This
Get the Monitor stories you care about delivered to your inbox.