Google+ iOS, Android apps see major updates
Google+ is getting a facelift.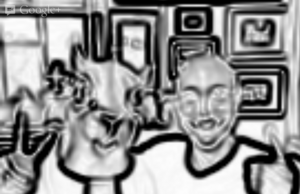 Google
More than a year after it went into wide launch, the mobile version of Google+, Mountain View's Facebook-killer, is getting a handful of major upgrades.
Among them: the ability to instantly upload large photos from Android devices; on-the-go photo editing; improved event planning functionalities; inline, streaming photo albums on the Google+ iOS app; and a more democratic Hangouts experience.
"Today, we're making it possible to connect with friends even in parts of the world with extremely low bandwidth," Google's Dave Besbris wrote in a blog post. "Once enabled, you'll only need about 150 KB of bandwidth to be in a hangout."
The iOS and Android versions of the new Google+ app will go live later this month, Besbris said.
---