MWC 2013: A good showing for HTC, Sony, Ubuntu Touch
The 2013 Mobile World Congress wrapped today in Barcelona. Here's a brief look at the best-in-show.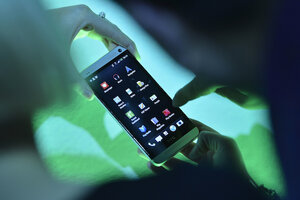 Reuters
Every year, the major smart-phone manufacturers and a whole lot of professional prognosticators and press descend on the Spanish city of Barcelona for the GSMA-sponsored Mobile World Congress. The event, which wrapped today, serves mostly as a way for companies to show off the smart phones and tablets that will be hitting shelves in the months to come. So what'd we learn from MWC 2013?
Well, first and foremost, we learned that HTC is not just going to roll over and play dead. The Taiwan company invested big in the HTC One X, a smart phone that was received warmly by critics but not given much love by consumers. HTC has since seen its market share drop in the US and abroad. But at MWC, HTC shared a whole lot of details on its latest device, the sleek, powerful HTC One, and by all indications, it's a heck of a phone.
---