Shuttering of Google Reader prompts petitions, outrage
Google has said it will permanently close the Google Reader app as of July 1. And that has made a lot of users very unhappy indeed.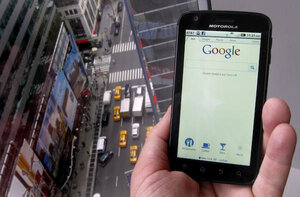 Reuters
Earlier this week, Google announced it would do away with Google Reader, an RSS and news aggregation application launched way back in 2005.
In a blog post, Alan Green, a software engineer at Google, blamed the demise of Reader on declining usership numbers – not particularly surprising in an age when a whole lot of folks get their news through social platforms such as Twitter and Facebook.
"We know Reader has a devoted following who will be very sad to see it go. We're sad too," Mr. Green wrote, adding that "as a company we're pouring all of our energy into fewer products. We think that kind of focus will make for a better user experience."
But Green may not have anticipated exactly how "sad" people would get.
"If Google won't keep Google Reader alive, then let's get them to open source the code and we will run it ourselves!" reads text posted to KeepGoogleReader.com. "Who is with me?" More than 30,000 users have already registered their dissent.
Meanwhile, a "keep Google Reader running" petition posted to Change.org garnered more than 100,000 signatures in two days.
"Our confidence in Google's other products – Gmail, YouTube, and yes, even Plus – requires that we trust you in respecting how and why we use your other products," that petition reads. "This isn't just about our data in Reader. This is about us using your product because we love it, because it makes our lives better, and because we trust you not to nuke it."
---