Google challenges secret court over gag order
Citing the first amendment, Google files a legal motion to publish the number of FISA data requests it has received.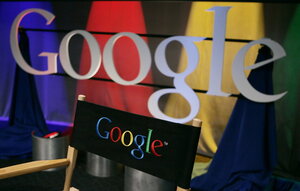 AP Photo/Paul Sakuma
In the world of technology companies, differentiating your product is everything. Apple, Yahoo, Microsoft, and Facebook have successively released statements about the National Security Agency's PRISM Internet surveillance program using similar phrases to say the same thing: the company wishes it could disclose more about government data requests, but they do not have permission to do so.
Google has done something different.
As of Wednesday afternoon, Google stands as the only of the nine Internet service companies that has challenged the Foreign Intelligence Surveillance Court by filing for permission to publish aggregate statistics of how many data information requests it received pertaining to national security. If Google's motion is passed, it could then release numbers of how many Foreign Intelligence Surveillance Act (FISA) requests it received.
"The fact that Google has published its request [to FISC] suggests that this is both a legal and a PR maneuver," says David Pozen, a law professor specializing in national security law at Columbia University. It's very unusual that a document relating to FISC proceedings has been made public, Mr. Pozen explains. But this is an unusual case. Usually, the court hears arguments from government attorneys trying to get permission for officials to gather information on someone who is perceived to be a national security threat. In this case, there is a third party in the courtroom – Google, the information provider. This means that Google's lawyers may also privy to what is going on inside FISC.
---