Facebook Graph Search will see public roll-out beginning this week
Graph Search, Facebook's new search feature, has been in preview mode since earlier this year.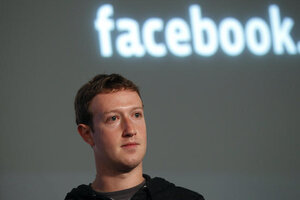 Reuters
On Monday, Facebook began the official roll-out of Graph Search, its new search feature.
Graph Search, which has been in preview mode since January, offers customized information for individual users, based on information they and their friends have shared. For instance, a straightforward Google search for "good pizza in NYC" would probably yield mostly newspaper and Yelp reviews. A Graph Search query, on the other hand, would show pizza-related posts from friends and family.
Another example, this one from Facebook: "If you search for 'Photos of San Francisco,' you'll see photos your friends took there and shared with you, as well as Public photos. This means if someone else does the same search, they're going to see different results because they have different friends, and different photos have been shared with them."
---