Horizon highlights – Black list edition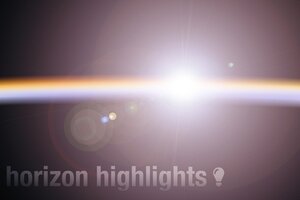 Jacob Turcotte – CSMonitor.com
Our regular roundup of sci-tech stories from across the Web includes: Which democracies are censoring the Internet, IBM workers move with their jobs to India, and a world land-speed record. Let's kick it off:
Black list: Look who's censoring the Internet now
"Countries like Iran and China are notorious for their Internet censorship regimes. But a growing number of democracies are setting up their own great fire walls." [via Foreign Policy]
Out and outsourcing: For laid-off IBM workers, a job in India?
"An IBM program offers some incentive to relocate. Americans who have migrated overseas find less pay – but a good lifestyle." [via CSM Rebuilding the Economy]
New expectations: Life after Google
"Entrepreneurs and venture capitalists are looking for the next 'small hit' in search." [via Forbes]
Lead speed: Wind powered car breaks record
"A British engineer from Hampshire has broken the world land speed record for a wind powered vehicle." [via BBC]
'Alternative' energy: Bad news: Scientists make cheap gas from coal
"Electric cars have been getting a lot of buzz lately, but a more immediately viable transportation fuel of the future could be liquid derived from coal. Scientists have devised a new way to transform coal into gas for your car using far less energy than the current process. The advance makes scaling up the environmentally unfriendly fuel more economical than greener alternatives." [via Wired Science]
Video: David Pogue on cool new things you can do with your mobile phone
"In this engaging talk from the EG'08 conference, New York Times tech columnist David Pogue rounds up some handy cellphone tools and services that can boost your productivity and lower your bills (and your blood pressure)." [via TED]
---
Follow Stories Like This
Get the Monitor stories you care about delivered to your inbox.