Horizon highlights – Missed opportunities edition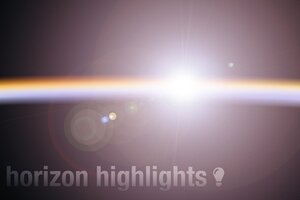 Jake Turcotte/Staff
Our regular roundup of sci-tech stories from across the Web includes: Why Hollywood's red tape keeps it from launching an iTunes for movies. Why ITV's inaction meant that it lost tons of money on the Susan Boyle video. And why now is not the best time to buy a computer. Let's kick it off:
Cry Me a River: ITV, YouTube and Simon Cowell miss out on Susan Boyle windfall
"The Scotswoman's performance on ITV's 'Britain's Got Talent' has been watched more than 75 million times on YouTube in a fortnight, but the television network is insisting that no advertisements be shown against the clips while it negotiates with the Google-owned video site." [via Times of London]
Red tape: Why Hollywood has no iTunes for movies
"Almost anyone living in an apartment or home equipped with a fast Internet connection has the ability to download an hourlong TV show in 10 minutes, a movie in about 15. But there's no current service that allows an enthusiastic consumer to make use of all that bandwidth." [via LATimes]
---
Follow Stories Like This
Get the Monitor stories you care about delivered to your inbox.