Is Facebook changing its tune on Holocaust deniers?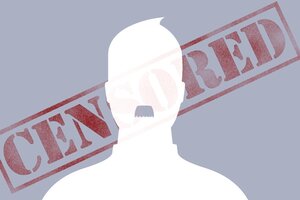 Illustration by Jake Turcotte
It's been a rocky year for the kids over at Facebook, who have weathered complaints about their new interface, and a wave of assaults from increasingly savvy hackers. The latest debacle? A brawl over free speech.
At issue are pages maintained by a community of Holocaust deniers, which have raised the ire of critics here and abroad. The loudest voice of protest belongs to Brian Cuban, an attorney and the brother of Dallas Mavericks' owner Mark Cuban. For months, Cuban has been trying to rally users against the proliferation of public groups such as the "Holocaust is a Holohaux." Until recently, Facebook management remained silent.
Then last week, Chris Matyszczyk, a blogger for CNET, conducted an interview with Facebook spokesman Barry Schnitt. Schnitt told Matyszczyk that, "of course, we abhor Nazi ideals and find Holocaust denial repulsive and ignorant.' And yet, he continued:
....we believe people have a right to discuss these ideas and we want Facebook to be a place where ideas, even controversial ideas, can be discussed. Of course, we have some limits.
---
Follow Stories Like This
Get the Monitor stories you care about delivered to your inbox.