Horizon highlights – New media/News media edition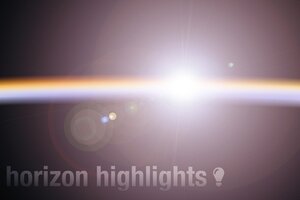 Jacob Turcotte/Staff
Our regular roundup of sci-tech stories from across the Web includes: four ways the news industry has stumbled over the Internet, and "Is the Internet bad for the environment?" Let's kick it off:
Pay walls: Why people won't pay for online news the way they pay for HBO
"The newspaper executives testifying before Congress lately have suggested, not incidentally, an exemption from antitrust laws so their companies could openly discuss matters like banding together behind a collective pay wall on the web. Here's why cable and satellite subscriptions aren't a good model for newspapers." [via Advertising Age]
News rules: WSJ's social-networking twits
"One of the issues facing traditional media in the online-media age is not just losing their status as gatekeepers for their readers; it's how to remain the gatekeepers for their own staff. In other words, when anyone can post anything online, immediately, in chatrooms, blogs, Facebook or Twitter, what limits do you put on your journalists? Should you put any at all?" [via Time]
---
Follow Stories Like This
Get the Monitor stories you care about delivered to your inbox.