Microsoft trots out a new Zune. But can anything unseat the iPod?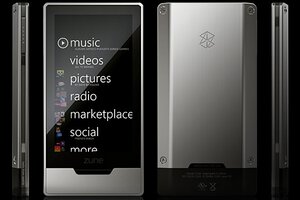 Photo courtesy of Microsoft
The rumors have been swirling unabated since the winter: Microsoft is preparing a new iteration of its Zune player, which was first trotted out in 2006 to largely lackluster sales. Today, comes the confirmation. According to PC World, the Zune HD is scheduled to hit stores in the late fall, just in time for the back-to-school rush. Although all the details have yet to be unveiled, we know that this will be the first Zune to be fully compatible with Microsoft's Xbox Live online marketplace.
Features galore
---