In China, a new era of Web censorship looms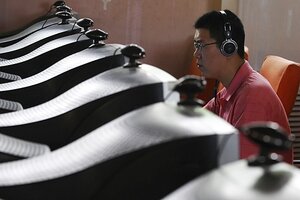 Reuters
It is a startling crackdown, even in a country infamous for censoring Internet content.
Days after the anniversary of the Tiananmen Square disaster, the New York Times is reporting that the Chinese government will soon force manufacturers across the country to install filtering software on all new PCs. The software, which is designed to block pornography and other "unhealthy" content, could be used to create a database, or black list, of banned sites.
The Wall Street Journal, which originally broke the story over the weekend, is reporting that Green Dam, as the software is known, is ostensibly aimed at "protecting young people from 'harmful' content." (The WSJ piece is subscription only.) But there are widespread concerns that the Chinese government will use the program to bar access to politically objectionable content.
"This is a very bad thing. It's like downloading spyware onto your computer, but the government is the spy," Charles Mok, chairman of the Internet Society, told the Times.
---