Bing zings forward in the search scuffle. Is Google runnin' scared?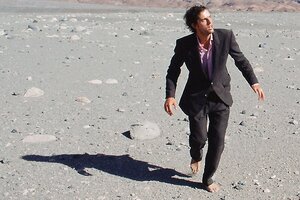 Newscom
The finish line is a long ways off, and the racers are still elbow to elbow.
But a report released today shows that Bing, Microsoft's next-generation search engine, is strengthening its position in the fractious search engine scuffle. According to comScore, a firm that monitors Internet traffic, Bing has increased its daily search penetration and its share of search result pages in the US, just two weeks after the site went public.
That's promising news for Microsoft, which has invested some serious cash – and more than a little tech cred – in getting Bing off the ground. As for Google – well, maybe it's time that the California company started peering over its shoulder.
The dry data
Bing's average daily penetration among US searchers reached 16.7 percent during the week of June 8, a 3 percent increase from the week prior to the engine's introduction. Meanwhile, Microsoft's share of search result pages in the US – a good gauge of overall search intensity – increased to 12.1 percent during the week of June 8.
"It appears that Microsoft Bing has continued to generate interest from the market for the second consecutive week," Mike Hurt, comScore senior vice president, said in a statement. "These early data reflect a continued positive market reaction to Bing in the initial stages of its launch."
---
Follow Stories Like This
Get the Monitor stories you care about delivered to your inbox.