What can we learn from the death of the world's first printed blog?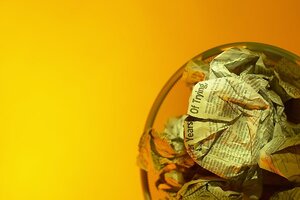 Newcom
Updated Wed., July 8 at 6:30 p.m. and 7:15 p.m.

Well, absolutely everyone in the world with an Internet connection no one saw this coming: Despite "a significant personal investment" and the "additional support of six or seven credit cards," a new media venture called The Printed Blog is shuttering its presses, founder Josh Karp said today.
In January, a few days before the official launch of The Printed Blog, the New York Times profiled Karp, who explained that his newspaper would be "comprised entirely of blogs and other user-generated content." The idea was to take the things that make blogs good – the piquancy, the novelty – and apply it to the newspaper business.
"There were so many techniques that I've seen working online," Karp told the Times, "that maybe I could apply to the print industry." The Printed Blog was tested initially in Chicago and San Francisco with small print runs; in January, Karp said he hoped to expand to twice-daily editions in several cities around the country. The product was printed on 11×17-inch paper, and was also available as a download from The Printed Blog site.
According to Karp, the final numbers for The Printed Blog look like this: "16 issues, 80,000 print copies distributed, another 100,000 or so copies downloaded.... [and] zero regrets."
---