Ads: 'Microsoft vs. Apple' heats up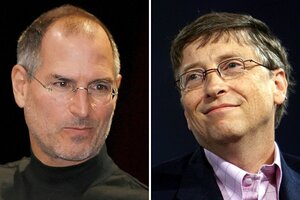 Newscom
Those Microsoft "Laptop Hunter" ads are creating more stir.
Microsoft Chief Operating Officer Kevin Turner reports fielding a call from Apple legal, asking that the company to pull them, citing updates and price drops in Apple's computer lineup.
Will Microsoft comply?
As Borat would say, "not so much." "We're just going to keep running them and running them and running them," Turner told the audience at Microsoft's Worldwide Partner Conference.
But should they pull them?
PC World's Mitchell Ashley doesn't think so, but he would like to see new ads that better reflect the current lineup.
---