Twitter not banned in Obama White House after all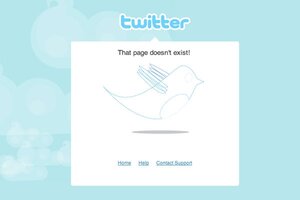 Twitter.com
On Friday, we passed along a remark that White House Press Secretary Robert Gibbs made on C-SPAN – that everyone's favorite microblogging site was banned on computers at 1600 Pennsylvania Ave. The revelation shocked the geekosphere – wasn't this the same White House that touted its Facebook and Twitter presence a couple months back? Turns out Gibbs' comment wasn't entirely true.
Thanks to a little sleuthing by Mediaite, the world now knows that there isn't some draconian regulation prohibiting tweets from the seat of power of the western world.
According to White House Deputy Press Secretary Bill Burton, Gibbs' remark was accurate – access to the twitter.com Web site is blocked – but not because of any conspiracy.
Why the block? "A little bit of recordkeeping a little bit of security but we are working with WH counsel and the Office of Administration CIO [Chief Information Officer] to review and relax these restrictions," Burton wrote.
---