Zune HD review roundup: For the 'anything but iPod' crowd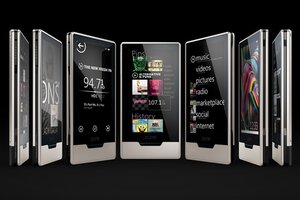 Microsoft/PRNewsFoto
If you're an "anything but iPod" person, Microsoft has served up a killer MP3 player, according to reviews around the Web. However, if you're happy with the Apple ecosystem, most critics say you've got little reason to switch to the Zune HD.
The device is attractive. The features are solid. The new operating system, which came out this morning, seems sound. But it's not revolutionary, say most articles. And in this competitive market, critics say that's what Microsoft needed.
The ups
There's a lot to like about the Zune HD--from its slim design to its unique music discovery features. Physically, the Zune HD got a complete makeover. Measuring 4 by 2 by 0.3-inches thick, it falls somewhere between the last year's hard- and flash-drive models in size. A 3.3-inch multi-touch OLED display dominates the device's face with a single, slim hardware home button lying below it. Because the display doesn't require a backlight, it uses less battery power.... Microsoft is definitely packing the punches in the battle for best touch portable media player and this is only the hardware. (More at The Washington Post)
---
Follow Stories Like This
Get the Monitor stories you care about delivered to your inbox.