Twitter traffic gets major boost from Google
(Read article summary)
Twitter has benefited from the 2009 launch of Google's real-time search function, one new study shows.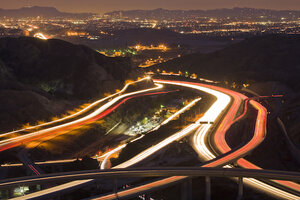 Newscom
Back in December, after months of speculation, Google launched real-time search, a functionality fitted into Google's traditional search engine. By combing the tweets of hundreds of thousands of Twitter users around the globe, Google (and Bing) hoped to increase the speed and dynamism of its results. So far, so good. Now the analytics firm Experian Hitwise says real-time search has also had a major effect on Twitter – helping to boost traffic by 9 percent.
Over at DigitalBeat, LeeAnn Prescott breaks it down: comScore has already said that Twitter traffic was up 9 percent from December to January of 2010. Last month, in fact, was an all-time peak for Twitter, which logged something close to 22 million visitors. That's a lot of clicks. In addition, traffic on the microblogging site rose from November, when Google had not yet launched real-time search, to December, when it had.
---