Will Droid X benefit from iPhone 4 havoc?
(Read article summary)
Droid X, the latest Droid phone from Motorola, is due out on Thursday. For Verizon, the timing is propitious.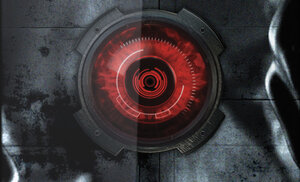 Newscom
On Thursday, Verizon will begin selling the long-awaited – and highly-lauded – Droid X, the newest phone in Motorola's popular Droid line. The Droid X is a powerhouse: It runs Google's Android 2.1 operating system, and ships with an 8 megapixel camera and a huge HD display. David Pogue of the New York Times has even gone so far as to call the Droid X a "speed rocket... It's impossible to overstate how satisfying it is to use a snappy, responsive gadget."
But let's face it, folks: The Droid X is also launching at the perfect time. As we reported yesterday, HTC, the Taiwanese company that produces the Sprint EVO 4G, has struggled to keep up with consumer demand. Meanwhile, another Droid X competitor, the iPhone 4, has been hit with major reception and "death grip" related complaints. There's even talk of an iPhone 4 recall. (Although we're not totally sold.)
---