Poly9 reportedly snatched up by Apple. Is a Google Maps competitor on the way?
(Read article summary)
Poly9, a digital mapping company based in Canada, has been purchased by Apple, according to several sources. Could Poly9 be a new weapon in the ongoing arms race between Apple and Google?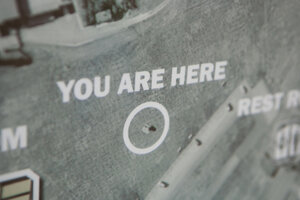 Newscom
Poly9, a Canadian mapping company that has worked with Microsoft, MSNBC, and Yahoo, has been purchased by Apple, according to a news brief posted to the French-Canadian tech blog CyberPresse. The blog alleges that many Poly9 workers have already been moved by Apple to California, where Apple is based. If the report is accurate, it could give Apple a leg up in its ongoing cold war with search giant Google.
Apple and Google have clashed repeatedly in recent months, as Google has expanded further into territory traditionally dominated by Apple. The Nexus One smartphone, for instance, while not exactly an out-of-the-ballpark smash hit, is seen by some analysts as detracting from iPhone sales.
---