Google Nexus One goes the way of the Kin
(Read article summary)
The Nexus One, a smartphone developed by Google, will soon be discontinued in the US.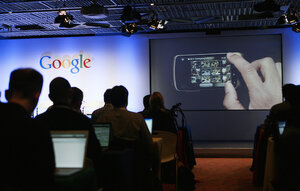 Newscom
The Google Nexus One is no more. Not that we didn't see it coming. As we noted back in March, Google unloaded only 135,000 Nexus One handsets in the first 74 days the phone was available, a relatively paltry launch for a much-hyped phone. (By comparison, Apple sold its first million iPhones in the same amount of time. The first Droids sold at an even faster rate.) Nexus One sales remained sluggish through 2010, and even a move to bring the phone to brick-and-mortar retail outlets didn't seem to help much.
Late last week, Google definitively shut the door on future Nexus One sales in the US, while promising that customer support for existing Nexus One owners would remain in place. In addition, Google said Vodafone in the UK and KT in Korea would continue to sell Nexus One handsets – and hinted that other carriers might also get in on the act, depending on "local market conditions."
---