Droid 2 review roundup
(Read article summary)
Droid 2 has arrived on Verizon Wireless. So what are the reviewers saying about the latest handset in the popular Motorola Droid line?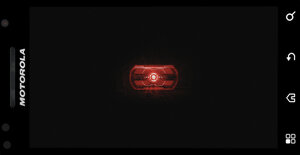 Newscom
Droid 2, an upgraded version of the Droid, has hit store shelves. Last week, we compared the Droid 2, which ships with a slide-out keyboard, Android 2.2 Froyo OS, and Adobe Flash 10.1, to the Droid X. Our Verdict: The Droid 2 is sleeker, and comes loaded up – right out of the gate – with a better software package. But what are the professional reviewers saying about the newest Motorola handset? Let's take a look at two recent Droid 2 reviews.
Over at Engadget, Chris Ziegler praises the "modern" look of the Droid 2. The phone, Ziegler writes, "is coated in a fantastic soft-touch material that virtually guarantees you're not going to drop it (unless you want to, possibly in a fit of rage or what have you). It's basically the same as the Droid, except Motorola's decided to throw in a splash of color this time and make it a subtle shade of blue."
But Ziegler has some major reservations about the 5-megapixel camera, which also shoots high-resolution video.
"The original Droid has a famously bad shooter, and we regret to say the Droid 2 doesn't seem to be much better – autofocus is still noisy and slow, macro mode doesn't really work, and images are often hazy and heavily artifacted," Ziegler writes. "Making matters worse, Motorola has started using the same cumbersome camera UI featured on the Droid X, which makes changing modes awkward and a less efficient process than it has to be."
---