Xbox Live price hike set for November
(Read article summary)
Xbox Live members will face higher fees starting this fall – and predictably, not everyone is impressed.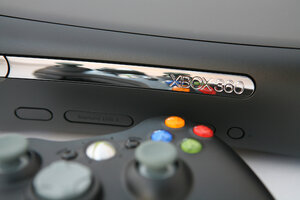 Newscom
Put your ear to the ground. Hear that groaning? That's the sound of thousands of Xbox Live users across the globe reacting to news that Microsoft will soon increase rates on all Gold memberships by as much as ten bucks. According to Microsoft, beginning in November, Xbox Live Gold packages will be bumped from $50 to $60 for a year, and $20 to $25 for three months. Monthly fees will increase from $8 to $10.
Gamers in Canada, Mexico, the US, and the UK will all be affected.
"Since launching Xbox Live in 2002 we have continually added more content and entertainment experiences for our members, while keeping the price the same," Larry Hryb, the director of programming at Xbox Live, wrote today. "We're confident that when the new pricing takes effect, an Xbox Live Gold membership will continue to offer the best value in the industry."
---