Verizon 4G service to hit 38 cities by end of 2010
(Read article summary)
Verizon 4G service will be available in Boston, Chicago, and Settle, among other major American hubs.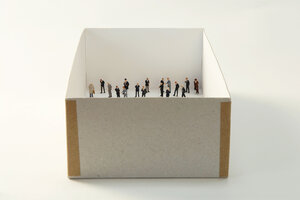 Newscom
Verizon 4G service will be available in 38 cities and more than 60 airports by the end of the year, Verizon Wireless reps said in an announcement yesterday. The Verizon 4G network – also known as LTE, or Long-Term Evolution – is said to transmit data up to 10 times as fast as a standard 3G connection, and will be accessible from a range of mobile devices, including smartphones and laptops.
"The more capacity we give [people], the higher the speeds, the lower the latency, the more things that they do in a wired environment they can do in an unwired environment," Verizon Wireless exec Tony Melone told the AP yesterday. Among the cities targeted by Verizon for 4G service are Chicago, Miami, Dallas, Atlanta, Seattle, Boston, and a handful of major California hubs.
Verizon competitors Sprint and T-Mobile are also in the process of rolling out next-generation data networks across the country, and AT&T has said a 4G network is under construction.
---