How to get Adobe Flash on your iPhone and iPad
(Read article summary)
Adobe Flash is officially restricted on Apple iOS software. But an upcoming app provides a workaround without jailbreaking the iPhone or iPad.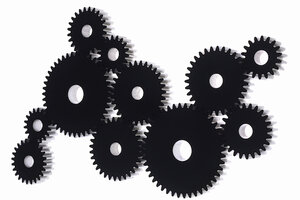 Newscom
Adobe Flash is officially banned from Apple iOS software. So does that mean you can't view Flash content on your iPhone or iPad? Well, not exactly. Beginning at 9 a.m. on Thursday morning – mark your calendars – the Apple Store will reportedly begin selling a $2.99 app called Skyfire, which effectively lets iPhone and iPad users perform an end-run around the Flash ban.
Here's how it works: You click on a piece of Flash content (which is pretty prevalent around the Web these days). The Skyfire software grinds to life, and translates the Flash coding into HTML5, a format accepted by Apple's iOS. Once the conversion is complete, a small thumbnail pops up on your touchscreen, and voilà – you can view that formerly-forbidden Flash content until the cows come home.
---
Follow Stories Like This
Get the Monitor stories you care about delivered to your inbox.