SCVNGR: What you need to know
(Read article summary)
SCVNGR is a burgeoning social game. Here's a rundown on SCVNGR and its new international API.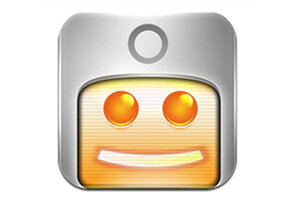 SCVNGR
There are a lot of services similar to SCVNGR. The new mobile social game borrows aspects of Xbox 360 achievements, Groupon, and most notably FourSquare. Who knew rolling those three together made such a tasty concoction.
SCVNGR is a mobile phone app, available for both iPhone and Android. Once installed, the service rewards you for going to new places and performing simple tasks. For example, a burrito chain might want to attract new clientele to its next grand opening. The restaurant can have SCVNGR create a series of hoops for its users to jump through, with discounts or free food as a reward.
A player might get one point for "checking in" to the new location, a task lifted straight from FourSquare. Two more points might come from telling other members about your favorite menu item, taking a picture of the joint, or folding your burrito wrapper into tinfoil origami. The more points you get, the better the coupons and goodies.
---