Kinect review roundup
(Read article summary)
Kinect, the new motion-sensing peripheral for the Microsoft Xbox 360, hit store shelves this week. Here's what the reviewers are saying.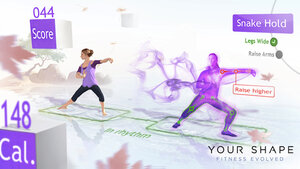 Newscom
Kinect, the motion-sensing peripheral for the Microsoft Xbox 360, hits store shelves this week. The device, originally known as Project Natal, will go head-to-head against the Sony PlayStation Move, which is already reportedly selling well. (For a full run-down of how both devices could affect the video game market, check out our September report on the Kinect and Move.) So how does the Kinect stack up? Let's go to the scoreboards.
Over at CVG, Tim Ingham says he is "completely charmed by Microsoft's oblong oddity."
The Kinect, he gushes, "is an absolute pleasure to have in the home. Much more importantly, it's a reliable one. Within an hour of messing about with the Kinect Dashboard, any nagging question marks over lag and unresponsiveness are snuffed out. Your on-screen hand icon matches your real-life movements near-perfectly, whilst the voice commands.... are an absolute revelation."
---
Follow Stories Like This
Get the Monitor stories you care about delivered to your inbox.