Nexus S will ship by end of 2010, Google says
(Read article summary)
Nexus S is expected to be available at Best Buy – or directly through Google – by the middle of December.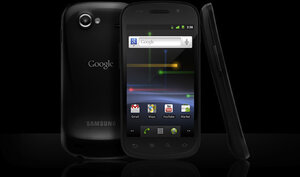 Newscom
Nexus S – the latest handset in the Google Nexus line – will hit store shelves by the middle of this month putting the Nexus S right in the thick of the holiday buying scrum. The Samsung-built Nexus S appears to be a full-featured machine: The handset will get a 4-inch Super AMOLED display, a 1GHz Hummingbird processor, a pair of cameras, an NFC reader, and Google's Android 2.3 "Gingerbread" OS.
Interested? You've got a couple options. Beginning on Dec. 16, you can pay $199 for a T-Mobile subsidized version of the Nexus S at Best-Buy, but you'll have to sign up for a voice and data plan. Also at Best Buy – or directly through Google – you'll be able to purchase an unlocked Nexus S for $529, and then fit the thing out with your own SIM card.
---