PSP 2, now called the NGP, will arrive by the end of 2011
(Read article summary)
The Sony NGP, or Next Generation Portable, will hit shelves this year, Sony reps have announced. So how will the NGP stack up against the Nintendo 3DS?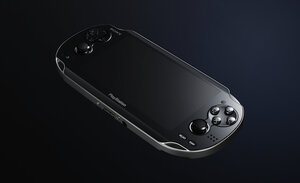 Sony
At an event this today in Tokyo, Sony confirmed the existence of the Next Generation Portable, or NGP – the handheld gaming device set to replace the current Sony PSP. (NGP = PSP2, more or less.) Details were scarce: The NGP will probably get a 5-inch OLED display, dual analog joysticks, front- and rear-facing cameras, a serious amount of graphics processing hardware, and, as rumored, 3G capability.
NGP pricing and release date remain under wraps, but Sony has apparently said that the NGP will hit shelves by the end of the year.
Of course, by then, the Sony NGP – sorry, Sony, but that acronym is really grating on us – won't have the next-gen portable market all to itself. Earlier this month, Nintendo announced that its 3D-capable Nintendo 3DS would arrive on March 27. (According to Nintendo, the 3DS will retail for $250, relatively pricey for a handheld platform, but cheaper than the $300 price tag originally floated by scads of tech bloggers.)
---