iPhone 5 to get curved touchscreen: report
(Read article summary)
The iPhone 5 was originally thought to be shaped like the iPhone 4. But the screen on the newest Apple device could be curved.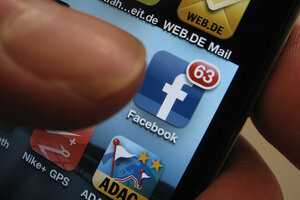 Newscom
The iPhone 5 – or whatever the next generation Apple phone is called – could ship with a curved touchscreen display. This latest piece of iPhone scuttlebutt comes courtesy of the tech site DigiTimes, which reports that Apple has purchased somewhere between 200 and 300 glass cutting machines. "Those machines will be brought online once yield rates for the production of curved glass reaches a satisfactory level," DigiTimes says.
Curved glass screens. Well, obviously, this flies in the face of the conventional wisdom that the iPhone 5 will take a similar shape to the iPhone 4: Square, boxy, hard-edged. But it does match up – sort of – with an another recent rumor that the newest iPhone will get a curved, teardrop frame. So what will the iPhone 5 really look like?
IN PICTURES: Steve Jobs and Apple
---