OS X Lion release date set for Thursday: report
(Read article summary)
OS X Lion should be released by the end of this week, according to one new report. Apple promised "July," but is keeping mum about a specific release date.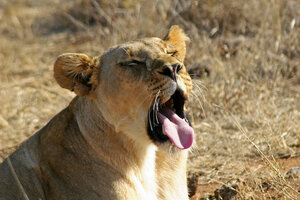 Newscom
Well, it'll get here sooner or later. Probably. Maybe. Yesterday, 9 to 5 Mac reported that OS X Lion, the latest operating system release from Apple, would likely be made available by July 14. July 14 is today, and OS X Lion has not yet arrived. But hang tight! Today, July 14, the tech site M.I.C. Gadget has reported that OS X Lion will actually ship tomorrow.
"How are we here at M.I.C. Gadget so sure of this?" asks M.I.C.'s Steve Lo. "First of all at the flagship store in Pudong and the other Apple stores in China, our contacts indicate that they will be having an overnight setup for the visuals team. For those not familiar, the visuals team is the team most responsible for setting up how the Apple store looks. Our contacts have explained to us that an overnight shift means something major is coming out the next day."
Apple, of course, is usually a stellar manager of product launches. Witness the annual unveiling of the iPhone, and now the annual iPad relaunch, and maybe the upcoming iPod Touch 3G. If it exists! By comparison, the Lion launch has been a little muddy, and that has Matt Peckham of Time all riled up.
---