Super Mario 3D Land set for fall release: Nintendo
(Read article summary)
Super Mario 3D Land and Mario Kart 7 will arrive for the 3DS this fall. But can a swath of new games reverse the fortunes of the 3DS?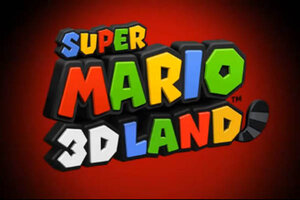 YouTube screenshot
At a Tokyo press event on Tuesday, Nintendo president Satoru Iwata unveiled a swath of new titles for the 3DS handheld, including Super Mario 3D Land (a less than inspiring name for a good-looking game) and Mario Kart 7. As many gamers know, the press event was especially high stakes for Nintendo, which has struggled mightily to gin up buzz around the 3DS.
According to the industry analysts at NPD, sales of the 3DS have plunged substantially from March, when the device was first released. In July, Nintendo announced it was dropping the price of the 3DS handset from $249 to $169.99, and sales got a nice little boost; Gamasutra's Matt Matthews thinks the boost could carry Nintendo in September, and perhaps even the holiday shopping season.
---