Words with Friends dust-up: Bad for Baldwin, great for Zynga
(Read article summary)
Alec Baldwin kicked off plane for playing Words with Friends. There are few winners in such a news story – but Zynga is one of them.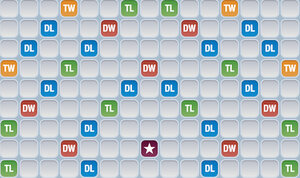 File
Earlier this week, Alec Baldwin boarded an American Airlines flight in Los Angeles. He was bound for New York, where he was set to shoot an episode of the sitcom "30 Rock." Problem: The flight was delayed on the runway. To pass the time, Baldwin pulled out his smartphone, and played a few rounds of Words with Friends. The flight attendants reportedly objected. A kerfuffle apparently ensued.
"When the door is closed for departure and the seat belt light is turned on, all cell phones and electronic devices must be turned off for taxi-out and take-off. This passenger declined to turn off his cell phone when asked to do so at the appropriate time," American Airlines reps wrote in a statement. "The passenger ultimately stood up (with the seat belt light still on for departure) and took his phone into the plane's lavatory... The passenger was extremely rude to the crew, calling them inappropriate names and using offensive language."
Baldwin was eventually kicked off the plane.
This is not tremendously good for Baldwin, whose wearied publicist, Matthew Hiltzik, has spent the last day deflecting queries from the press. But by all accounts, this is really good for Zynga, the distributor and owner of Words with Friends. For the uninitiated: Words with Friends is a lot like Scrabble. The game, which was built by Newtoy Inc. and acquired in 2010 by Zynga, is played between two or more opponents, who compete to rack up the highest point score by laying out words on a board.
---