With new music hardware, Google takes aim at your living room
(Read article summary)
Google is developing its own branded home entertainment device, according to one new report.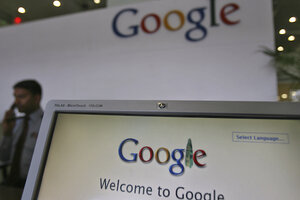 Reuters
Earlier this month, Piper Jaffray analyst Gene Munster forecasted the imminent arrival of an Apple TV set, possibly as soon as the fourth quarter of 2012. In Munster's rendering, the Apple TV would stream a range of live and digital content, and sync with other Apple platforms, such as iCloud. Now comes word that Google, Apple's Silicon Valley rival, is considering its own "home entertainment device."
According to The New York Times, Google is at work on a "branded item," which will mark "the company's most significant venture into hardware." (Google, of course, already sells branded phones, such as the Galaxy Nexus.) Crucially, unlike Apple TV, this gadget – let's call it the Google Entertainment Gizmo.
So why would Google, which makes plenty of cash on advertising sales, want to expand into the hardware market? Well, over at PC World, Daniel Ionescu has a couple ideas.
---