Apple, FBI play down alleged Anonymous hack
(Read article summary)
Anonymous says it obtained a bunch of iPhone and iPad user IDs. Not so, counter the FBI and Apple.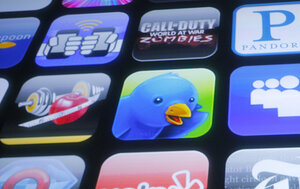 Reuters
Over the weekend, the "hacktivist" group Anonymous released a cache of more than a million of what it said were Apple Unique Device Identifiers, or UDIDs, which were apparently stored on a computer owned by an FBI agent. At least a few security professionals think the breach might be for real. But today the FBI sought to distance itself from the Anonymous allegations – if not refute them altogether.
"The FBI is aware of published reports alleging that an FBI laptop was compromised and private data regarding Apple UDIDs was exposed," the agency said in a statement. "At this time, there is no evidence indicating that an FBI laptop was compromised or that the FBI either sought or obtained this data."
As Anonymous partisans have gleefully noted, there's a little wiggle room here: "no evidence" is different from "it never happened."
Meanwhile, Apple has issued its own statement on the hack.
---