Lytro 'light field' cameras launch nationwide, adds new controls
(Read article summary)
The Lytro 'light field' camera now allows users to toggle a range of manual settings, including shutter speed and ISO sensitivity.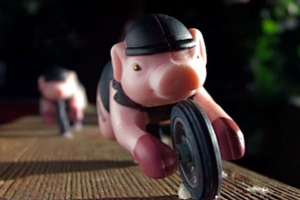 Lytro
Last year, a small Mountain View company called Lytro unveiled the first-ever light field camera – a device that allows users to focus and manipulate images long after the lens has already snapped. As the Monitor's Chris Gaylord noted at the time, Lytro lists the specs of its cameras not in megapixels, but in megarays, a unit defined by Lytro as the number of rays that are captured in every picture.
"It represents a really big shift in cameras – in capturing an entirely new kind of data," Ren Ng, Lytro's founder and chief executive, told the Monitor.
Now, Lytro is finally launching in the US and abroad, both through the Lytro online store and at Amazon, Target, and BestBuy locations. Meanwhile, Lytro has released a firmware update that will allow users to manually control a range of camera settings, including shutter speed, ISO sensitivity, and neutral density filters.
---