iPhone lawsuit heats up, as Samsung counter sues Apple
iPhone lawsuit started with Apple suing Samsung. Now the Korea company is fighting back with its own iPhone lawsuit.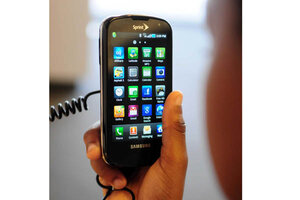 JL/Sipa Press/Newscom
Samsung Electronics has filed patent countersuits against Apple in South Korea, Japan and Germany, responding to last week's lawsuit from Apple about how Samsung's smartphones and tablets copied Apple's products.
Samsung said that Apple infringes five patents, but didn't specify the technologies involved. The stakes are high and the litigation is just one among a number of companies jockeying to become the ultimate power in smartphones. Other lawsuits involve Apple against Nokia and HTC, Microsoft against Motorola, and Google against Oracle.
---