Top 10 most powerful tweets of 2010: Beyond breakfast babble?
Twitter announced its top 10 most 'powerful' tweets of 2010. Is this communication tool coming of age?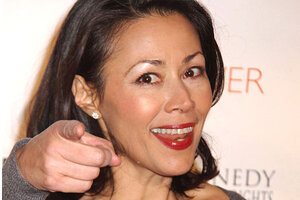 ZUMA Press/Newscom
Twitters Top 10 most powerful tweets of 2010 might be better cast as "Making a difference in 140 characters or less."
The No. 1 "most powerful" tweet was from the Today Show news anchor and Dateline host Ann Curry.
@usairforce find a way to let Doctors without Borders planes land in Haiti: http://bit.ly/8hYZOK THE most effective at this.
Right after the devastating Jan. 12 earthquake in Haiti, the US military assumed control of the international airport. The relief organization, Doctors Without Borders, couldn't get the military to give them permission to land a plane with physicians aboard. Doctors tweeted the problem, and Curry took up the cause on Twitter as well, contacting Pentagon officials directly. The plane was allowed to land.
During the first week after the Haiti quake, communication was spotty. Landlines and cellphone towers were knocked out or jammed by concerned relatives outside the country. The Christian Science Monitor relied on Twitter and text messages to get information - and stories - out of Haiti during that period.
---