Lockheed Martin developing ninja robots
The next time you get that feeling that someone is watching you, it could be a ninja robot. Lockheed Martin, the company that brought us stealth aircraft, is now developing ground-based sneaky drones.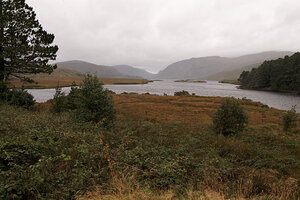 Roger Mapp/Rough Guides/Newscom/File
Stay calm — there may be a robot right behind you. Or under your desk. Or around the corner. Lockheed Martin, the company that first developed stealth technology for planes, has transferred that technology to the ground with a robot that can avoid human detection.
"The main goal of this research is to enable robots to perform military missions more effectively," said Brian Satterfield, lead engineer on the project at Lockheed. "Approaching a location of interest without alerting the enemy is a basic capability of many missions. Some example tasks include performing surveillance or depositing a payload."
While other robots might use more conventional traveling algorithms, minimizing both distance and obstacles in order to efficiently reach their goals, Lockheed's creation is far more complex. It uses satellite imagery to create a basic map of its surroundings, then fills in the blanks with a scanning laser. This allows the robot to seek out potential hiding places, Satterfield said.
The robot, which currently has no name, looks more like half dismantled remote control car than a silent assassin. However, unlike its flying counterparts, the robot derives its stealth capability from a complex array of sensors that recognizes human footsteps and voices, not from its shape.
---