Hacked 'Climategate' emails 'truly pathetic,' says climate scientist
Penn State professor Michael Mann, who was among the climate scientists whose emails were leaked after the University of East Anglia's Climatic Research Unit's servers were hacked, called the episode a 'shameless effort to manufacture a false controversy.'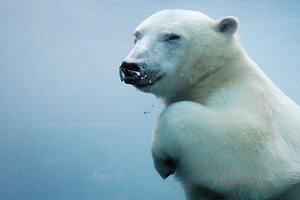 Mathieu Belanger/Reuters
Climate scientist Michael Mann blasted the release of new leaked emails and documents taken from the University of East Anglia's Climatic Research Unit as "truly pathetic" and a "shameless effort to manufacture a false controversy" on Tuesday (Nov. 22)
Mann, along with other prominent climate scientists, features in the emails, which consists of conversations among researchers about data and public relations. A previous leak in 2009 released more than 1,000 emails in an episode dubbed "Climategate." According to the University of East Anglia (UEA), the current data dump, if genuine, appears to be culled from emails taken at the same time as the original Climategate documents.
Climate-change skeptics have pointed to the emails as evidence that researchers were manipulating data to make global warming look more serious than it is. Multiple investigations by UEA, the U.S. Environmental Protection Agency, the National Science Foundation, the British House of Commons Science and Technology Committee, several independent panels and Mann's home institution, Pennsylvania State University, found no evidence that these claims were true. The House of Commons did criticize the scientists and UEA for not releasing raw data and for handling freedom-of-information requests poorly. A 2011 parliamentary report concluded that it was time to "move on" from Climategate.
---
Follow Stories Like This
Get the Monitor stories you care about delivered to your inbox.