AT&T to acquire Alltel for $780 million
Shortly after giving up on the T-Mobile USA merger, AT&T announces it will acquire Alltel Corp for $780 million.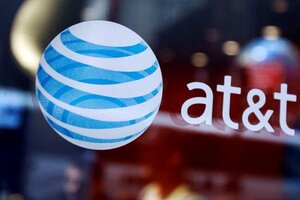 Shannon Stapleton/Reuters/File
AT&T says it will acquire Alltel Corp's spectrum for $780 million in cash, Business Wire reports.
The wireless carrier signed an agreement with Atlantic Tele-Network Inc, which operates under the Alltel name in the United States, to gain Alltel's licenses, networking hardware, retail stores, and about 585,000 of its 4.6 million subscribers.
"We are pleased that AT&T recognizes the value of our U.S. wireless retail operations and is acquiring these assets," Alltel CEO Michael T. Prior says in a statement. "Alltel's customers will benefit from access to a nationwide 4G network, a larger device selection, additional retail locations and a broader range of product offerings."
The acquisition is being reviewed by the Federal Communications Commission and the Department of Justice with an answer expected halfway into the 2013.
Alltel has subscribers in rural areas of six states: Georgia, Idaho, Illinois, North Carolina, Ohio, and South Carolina. Alltel uses cellular technology called CDMA, that same technology used by Verizon Wireless and Sprint. The company's customers would need to convert to AT&T's preferred service, GSM, once the merger is through. Initial reports suggest that the switching over will not affect AT&T cash flow.
The acquisition may confuse people who remember the Verizon merger from four years ago. Verizon acquired most of Alltel's properties for about $22 billion, becoming the largest wireless carrier in the country. This included the bulk of Alltel's 13 million customers in 34 states.
However, Verizon later had to divest 105 of Alltel's operating markets in 24 states as a condition set by the DOJ and the FCC to complete the Alltel acquisition -- 79 of which were picked up by AT&T shortly after the Verizon deal.
---