Twitter debuts Vine video-sharing app for iPhone, iPod
Vine, a video sharing start-up, was acquired by Twitter back in the fall of 2012.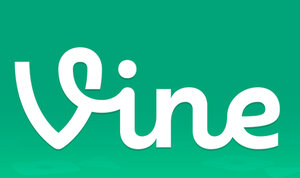 Vine
Back in October, Twitter quietly acquired a small New York-based start-up called Vine. Today Twitter has launched a stand-alone iPhone and iPod Vine app, which can be used to create and share short videos – six seconds or less, according to Twitter. 
In a blog post, Vine co-founder Dom Hofman compared the Vine video to the 140 character tweet. "Posts on Vine are about abbreviation – the shortened form of something larger," Hofman said. "They're little windows into the people, settings, ideas and objects that make up your life. They're quirky, and we think that's part of what makes them so special."
The whole process is pretty simple: Snap the six-second video on the app, upload the file, and share it via Twitter and Facebook. Once posted, the video plays on a continuous loop, a hypnotic effect not unlike that of an animated GIF. 
The Vine app is free to download as of today and includes search and trending topics sections. 
So hey, if Twitter owns Vine, why not integrate it fully into the platform, instead of offering it as a standalone app (and thus allowing users to post to competitor Facebook as well)? 
"It's likely the same strategy as Facebook's Facebook Camera app: a separate app can be iterated more quickly to figure out what features work best, before integrating them back into the main app later," writes Stuart Dredge of the Guardian. "The lack of an Android version at launch will draw criticism, however, given that Twitter would be expected to have the resources to handle the necessary porting and testing required for a simultaneous cross-platform launch."Â 
Tried out the Vine app? Drop us a line in the comments section. And for more tech news, follow us on Twitter: @CSMHorizonsBlog
---