Leaked photos hint at skinnier, lighter Apple iPad 5
Meanwhile, Apple has released a 128GB version of its fourth-generation iPad.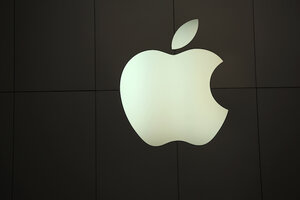 Reuters
Later this year – possibly in March and possibly as far away as October, depending on who you're listening to – Apple will release a new iPad. 
Since the fourth-generation iPad largely resembled the third-generation iPad, which in turn largely resembled the second-generation iPad (and let's not even bring the first-generation iPad into this), it seems reasonable to assume that Apple will play with the shape and size of the tablet this time around.
Exhibit A: A new set of photos obtained by 9 to 5 Mac, which allegedly shows part of the casing of the iPad 5. 
"We were told this is a prototype back piece for the fifth-generation iPad with a 9.7-inch display," writes the 9 to 5 Mac team, citing an anonymous source at an iPad accessories maker based in China. "We were also told that the casing is almost as thin as the iPad Mini's back."
As Mashable notes, the back piece in question does very much resemble the back piece on the iPad Mini. It's black and a little boxy and there's that iridescent black Apple logo. If the photos are the real deal – and Apple isn't commenting one way or another – it likely means that the next iPad will be slimmer, lighter, and easier to hold than all the iPads that came before. 
In related news, a day after we reported on rumors of an "Ultimate iPad," Apple officially released a 128GB version of its fourth-generation tablet. Priced at $799 for the Wi-Fi edition and $929 Wi-Fi and Cellular model, the device is geared at professional users, including "enterprises, educators, and artists," Apple said in statement. 
Over at Daring Fireball, John Gruber speculates that the release of the 128GB model portends a fall, rather than spring, launch for the iPad 5. 
"I take it to imply that the iPad 5 isn't coming until later in the year, and that this is a way for Apple to make a little news, keep the lineup fresh, and raise the bar on tablet storage capacities," Gruber writes. 
For more tech news, follow us on Twitter: @CSMHorizonsBlog
---