The real winner among Super Bowl ads? Twitter.
Super Bowl Sunday was a big night for Twitter, as it received more commercials mentions than any other social media site. Twitter also received a high volume of tweets from people following the game and commercial breaks, generating 24.1 million tweets.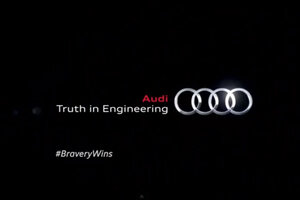 Audi/YouTube
Between the commercial breaks and Beyonce's halftime show, Super Bowl XLVII was a record-breaking night for Twitter.
Matt McGee of Marketing Land writes that Twitter came out on top among social media sites for most mentions during commercials (hat tip to CNET). He counted Twitter being mentioned in 26 of 52 national TV commercials, compared to four mentions for Facebook, one each for YouTube and Instagram, and none for Google+.
"This is a huge change from last year's Super Bowl, when Twitter and Facebook both tied with only eight mentions out of a total of 59 counted national commercials," Mr. McGee writes. "So, for Twitter, the change from eight mentions to 26 is a gain of more than 300 percent while Facebook saw a 50 percent drop in mentions."
Those ads marketed to Twitter users with a hashtag or logo, including Audi's "Prom" commercial (#braverywins), Wonderful Pistachios' "Get Crackin'" commercial featuring Korean sensation PSY (#crackinstyle), and Tide's "Miracle Stain" spoof about 49ers icon Joe Montana (#miraclestain).
---