New Facebook lawsuit says company hid important information
A new Facebook lawsuit says the company should have made its revenue situation more clear in the run-up to the 2012 IPO. This is yet another IPO lawsuit against Facebook.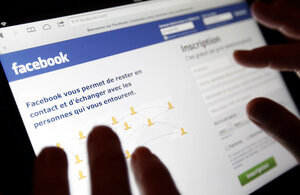 Reuters
Another new Facebook lawsuit? A disgruntled shareholder has filed suit against Facebook, alleging that the California company intentionally hid important revenue information in the lead-up to last year's IPO.
According to Reuters, the shareholder, Gaye Jones, alleges specifically that Facebook was well aware that the increased number of mobile users could have an adverse effect on Facebook's business model. Why an adverse effect? Well, because Facebook's mobile advertising strategy – as opposed to the Web-based counterpart – is still very much a work in progress.
As the Los Angeles Times reported back in January, advertising on mobile devices accounted for about 23 percent of Facebook's overall revenue in the fourth quarter of 2012 – a bump from 14 percent in the previous quarter. At the same time, the Times noted, Q4 profit "plunged 79 percent to $64 million as the giant social network's financial results were dragged down by higher costs."
---