Microsoft Xbox 720 event scheduled for May 21: report
According to a new report, Microsoft will introduce the Xbox 720 console at a press event in late May.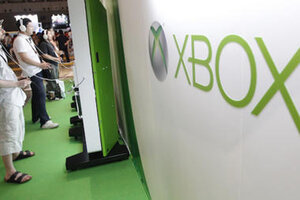 Reuters
Microsoft could unveil a new Xbox console as soon as next month.
According to the tech site The Verge, which cites anonymous industry sources, Microsoft will host a May 21 press event, where it will show off a device that many analysts believe will be called the Xbox 720. The console would then get a full airing in June, at the E3 conference in Los Angeles. Microsoft has not yet commented on The Verge report, but the dates certainly line up with what we've heard elsewhere.
The Xbox 720 – codenamed Durango – is the successor to the Xbox 360, which first launched way back in 2005.
In 2012, the Xbox 360 was remain the most popular console in the United States, beating out the Nintendo Wii, the Nintendo Wii U (which launched late in the year), and the Sony PlayStation 3. In fact, the NPD Group has reported, in December of 2012 alone, Microsoft sold 1.4 million Xbox 360 consoles to American consumers – a figure that helped shore up what NPD analysts called the device's "dominant" position in the US (hat tip to Engadget).
---